Patient Newsletter
July 22nd 2014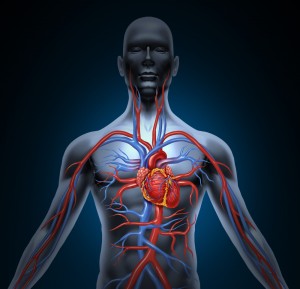 Most people know that gum disease (also known as periodontal disease) can cause major problems like bleeding gums, tenderness, and even eventual tooth loss. The more serious complications associated with this common disease, however, are not as readily recognizable. Keeping your gums free of infection can actually help you avoid a variety of other health problems now and in the future.
Oral Health and Your Future
When your gums are infected, the bacteria that flourish there can easily travel through your body to other tissues and organs. Because this process takes time, you may not even realize that you are at risk until more pressing symptoms arise. Medical problems that have been linked to untreated gum disease include the following:
Complications in pregnant women, including pre-mature birth and low birth weight infants
Dementia in older patients
Pancreatic cancer
High blood pressure
Heart attack
Stroke
Rheumatoid arthritis and other bone/joint problems
Complications in the treatment of diabetes
Treating periodontal disease now is one of the first lines of defense against these and other medical conditions. Your dentist can discuss with you the periodontal therapy process, providing you with all the information you need to make a decision regarding your oral health and your systemic well-being.
Healthy Gums, Healthy Body
If you have noticed the tell-tale signs of gum disease (including bleeding gums, sensitivity, redness, and a receding gum line), it is imperative that you make an appointment with your dentist as soon as possible. Early treatment of gum disease helps ensure a faster recovery, thereby reducing your risk of developing diseases and health conditions like those listed above. Call your local dentist today and take the first step toward a healthier body and a happier smile with periodontal therapy.
May 30th 2014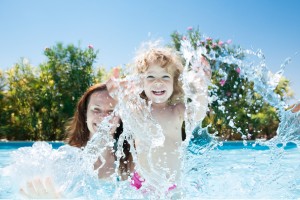 The temperature is on the rise and school's letting out for summer. Everywhere you look, people are heading out to the pool, to the beach, and to summertime parties with friends and family. Make sure that your smile is ready for summer with these top tips!
Keeping Your Smile Healthy All Summer Long
While you maintain your oral health at home with daily flossing and brushing, it's still important to visit your dentist twice per year for a thorough exam and cleaning. Summer is a great time to schedule these general dentistry checkups for kids because now they won't have to miss school for their appointment! Also, because many popular summertime beverages contain added sugar and citric acid (think lemonade, sports drinks, sodas, and wine spritzers), it is important to rinse your mouth often with a little water after sipping on these types of drinks. Be careful not to brush for at least an hour after your last beverage, though, because the substances within them can actually cause your enamel to become temporarily more susceptible to erosion.
Perhaps you're not comfortable with the state of your smile due to cosmetic flaws. Before summer is officially in full swing, why not treat yourself to one of the many cosmetic dentistry procedures offered at your dentist's office? Whether you opt for professional teeth whitening, porcelain veneers, or a full smile makeover, you'll be glad you did when you're finally able to smile with complete confidence.
Unexpected Causes of a Dingy Smile
Naturally, you'd love it if your teeth stayed radiantly white all summer long, allowing you to show off your smile freely whenever and wherever you'd like. Unfortunately, many of the activities in which we engage during the summer season can harm our smiles, including going to the pool frequently. How can going to the pool damage your teeth? If you go swimming every day and the pH balance of a swimming pool isn't just right, it can actually cause teeth to become yellow over the course of just a few weeks. Just remember to brush at least twice per day, or preferably after each meal!
April 22nd 2014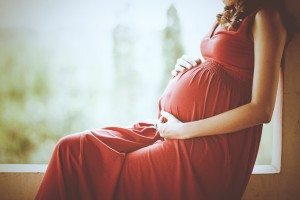 The months before you welcome a new member to your family will be some of the most exciting months in your life. But those nine months also come with changes, and not just the most obvious one.
For instance, studies have shown that pregnant women are more vulnerable to gum disease than women who aren't pregnant. Studies have also shown that there's a link between gum disease and certain complications, like preterm birth or low-birth weight.
All of which means that if you're currently pregnant, you need to make your oral health a priority.
It's common for pregnant women to experience the swollen, bleeding gums associated with mild gum disease. Why? Because of the increased amount of hormones in the body. As your hormones increase, your gums become more prone to irritation from plaque, potentially leading to gingivitis.
So what steps can you take to protect your smile? Here are three to consider:
Pay special attention to your gumline when you brush
Avoid starchy or sugary foods and instead stick to a diet high in fruits and vegetables
Talk to your dentist about extra appointments or home care tips
As a mom-to-be, you want to give your little one the best possible start in life. Making your oral health a priority during the nine months of your pregnancy are one way you can do that. If you haven't visited your local dentist recently, call them today to reserve an appointment. Working side-by-side with your dentist, a healthy smile during pregnancy is possible.
March 14th 2014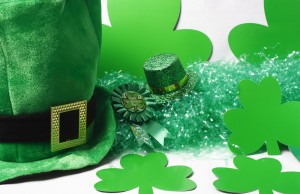 St. Patrick's Day presents a great opportunity to celebrate with friends and family in true Irish fashion – with amazing food, freely flowing beverages, and festive clothing in every shade of green imaginable. As you gear up to join in on the merrymaking, keep these handy oral health and hygiene tips in mind for a truly happy holiday.
Everything in moderation. It's entirely expected that millions will enjoy a couple of pints at their nearest pub or a few beers at home to celebrate St. Patty's Day, but now is as good a time as ever to remember what alcohol can do to your oral health. Too much to drink can contribute to tooth decay and periodontal disease. Enjoy yourself, but not to excess!
Stay hydrated! Drink plenty of water during the course of your holiday revelry to maintain your mouth's healthy pH balance. This will also help your head and body feel better in the morning, so it's worth remembering.
No matter how late you get home…Be sure to brush and floss as usual. The acid in beer, ale, and other alcoholic beverages can be severely damaging to tooth enamel. Just a few minutes of preventative maintenance to save your smile, and then you can climb into bed. Your teeth will thank you!
And of course, if you are lucky enough on St. Patty's Day to receive a kiss (Irish or not), make sure to brush and/or use a good mouthwash after all of that delicious corned beef and cabbage! If you have any questions or concerns about your overall oral health, on St. Patrick's Day or otherwise, contact your local dentist's office today.
February 28th 2014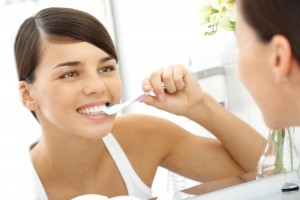 For some patients, bad breath is something that only happens occasionally, after a meal heavy on garlic, for instance. For others, though, it's a daily struggle caused by the accumulation and breakdown of bacteria in the mouth. That's why frequent bad breath–also known as halitosis–is also a sign of early-stage gum disease.
The good news for patients who struggle daily with bad breath is that managing the condition is possible. By following these five helpful steps, patients with halitosis can experience relief and live more confidently.
Brush and floss regularly
Brushing and flossing are the first steps for anyone struggling with bad breath. These simple actions will help you control the amount of bacteria in your mouth by clearing away leftover food particles that contribute to the production and buildup of bacteria. We recommend brushing twice a day and flossing at least once.
Rinse with a mouthwash
Rinsing with an antibacterial mouthwash is the second step for patients who struggle with bad breath. Antibacterial mouthwashes kill bacteria before they have a chance to accumulate and they simultaneously freshen breath.
Scrape or brush your tongue
In addition to accumulating around the gum line, bacteria can also hide on tongue. Using a tongue scraper–or even your toothbrush–to clean your tongue will do a lot to hold bad breath at bay.
Change your toothbrush
Your toothbrush is another place bacteria can hide. That's why we recommend switching to a new one about every three months. With a new toothbrush, you can be sure that you're cleaning your teeth with a bacteria-free brush.
Stay hydrated
What you drink can have a big impact on your oral health. Sugary or acidic drinks can be damaging, while drinking water throughout the day will help you control the buildup of bacteria and wash food particles away.
Do you have questions about what causes bad breath and how it can be treated? Call your local dental office with your questions or to schedule an appointment.