Patient Newsletter
May 15th 2013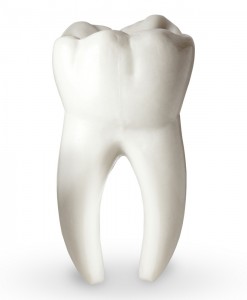 Here's a brief list of everyday teeth cheats, or simple habits you should adopt to increase the lifetime of your teeth. These little rituals are easy to fit into anyone's daily routine, and can really save you extensive time (and money) that may otherwise be spent on tooth repairs and restorations.
1.

Keep a toothbrush and toothpaste in your purse, desk at work, or your car. Basically, have a toothbrush on hand wherever and whenever you snack. It's important to brush right after eating (even if it's just a tiny snack) to get rid of as much bacteria as quickly as possible.
2.

Many people make a habit out of sipping coffee or tea all day. Unfortunately, both of these drinks can do some serious damage to your teeth, as they contain staining ingredients for your smile. You've heard it a million times, but that's because it's true: drinking water is the best thing that you can do for your body (and your enamel). If you prefer something hot, try simply heating up your water before drinking. If not, try to cut down your daily intake of other beverages.
3.

Drink soda or coffee through a straw whenever possible. This minimizes the amount of enamel that the staining beverages come into contact with. Your pearly whites will thank you in the long run, and you'll be able to continue to show off your smile.
4.

Don't use your teeth to open anything! They are specialized tools which are solely meant for biting foods and chewing. Think of it this way: opening a container with your teeth is like using a screwdriver to bang in a nail. You want your teeth to stay with you for life, so don't do actively destructive things to them!
Even if you can't fit all of these practices into your day-to-day life, a couple of these habits can add protection to your smile. Consider other ways you could adjust your schedule to adopt new and helpful changes to your routine!
January 31st 2013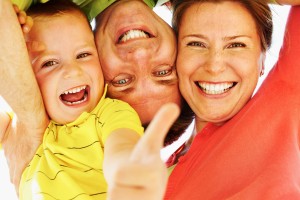 Choose cheese for your next sandwich ingredient or salad-topper! As a child, everyone has heard parents and other adults lecturing on the importance of eating vegetables and drinking milk to grow up big and strong. But did you know that eating certain types of cheese at any age can also help you stay healthy?
Multiple studies have shown that chewing processed cheese can prevent cavities and other decay from taking place. During a clinical study performed by Dows Institute for Dental Research, it was shown that after chewing just a single cube of cheese, a tooth's surface re-hardened and strengthened by over 100%, thanks to the cheese's mineral-boosting components. It's understood that regular servings of this dairy product prevent the demineralization of teeth, and will help boost the remineralization process. This means that enamel, the protective layer of your pearly whites, is reinforced, and can better shield your teeth from decay-causing bacteria.
It doesn't hurt that cheese contains substantial amounts of calcium, which has long been known to prevent osteoporosis and keep bones resilient.
Cheeses that can protect and increase your oral health include:
Brie.

sharp cheddar.

Swiss.

Gouda.

Bleu.
Think twice about skipping the cheese on your next sub! There are many benefits of  this delicious snack that can improve your oral health. Many doctors also praise its metabolism-boosting effects. You don't have to cut it completely out of your diet, so those of you who have managed to stick with your New Year's resolutions can incorporate moderate amounts of dairy intake back in your daily life. (And congratulations on sticking with your goals).
As with any meal, it's still important to brush and floss after eating. If you're concerned about your tooth's sensitivity for any reason, or suspect that you may have a cavity, please contact your dentist at the earliest convenience. No food, diet, or beverage can replace the educated and skilled eye of your dental professional.
December 18th 2012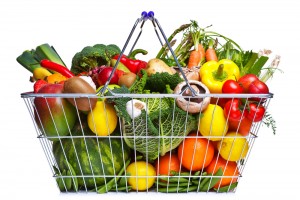 Vitamins and minerals have been shown to have a countless number of various benefits for the human body, and some may have benefits specifically for your smile. New research has shown that vitamin D may help lower your risk of tooth decay. And because the modern lifestyle often keeps us out of the sun (the main source of vitamin D) and few of us drink vitamin D-enriched whole milk these days, vitamin D supplements may be a vital part of your oral health regimen.
According to a review of research published in Nutrition Reviews, vitamin D was linked to a possible 50% reduction in tooth decay. Vitamin D has long been known to help strengthen bone, but dentists were long uncertain about the role this nutrient played in tooth health. However, after reviewing 24 different clinical trials from the 1920s to 1980s, it is now believed that Vitamin D helps keep cavities at bay, which is great news for your smile.
How can you up your vitamin D? When you're exposed to sunshine, your body will naturally produce vitamin D. Just 10 minutes in the sun every day is about what's needed to maintain healthy levels, but some of us don't even get that much. You can also drink vitamin D enriched milk, and fish and eggs are a good natural source of vitamin D. Because vitamin D isn't found naturally in very many foods, various foods are fortified with added vitamin D, like soymilk and orange juice. Check labels to find foods fortified with vitamin D.
Besides protecting your teeth from decay, vitamin D has been linked to the prevention of cancer, osteoporosis, diabetes, heart disease, and hypertension. It can help you maintain beautiful and healthy hair, and it can reduce the inflammatory response. If you've been experiencing chronic fatigue, you may find that supplementing your diet with added vitamin D can help. Lots of people overlook the importance of vitamin D, but now that we know that it can help you keep your smile in shape, we may be recommending more of it at your next dental checkup.
September 7th 2012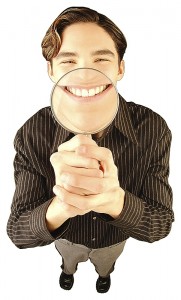 Some people love the taste of coconut, and coconut water has been a trendy drink in the last couple of years. But whether you love it on your German chocolate cake or can't stand the stuff, recent research shows that coconut may have more than just taste benefits. Well, coconut oil, that is. According to a study from the Athlone Institute of Technology in Ireland, coconut oil's antibacterial properties could spell good news for your smile and help you avoid cavities.
A team of researchers is presenting the research at the Society for General Microbiology's Autumn Conference this year. They looked at what effect coconut oil had on the mouth when it came into contact with certain enzymes used in the digestive process. The results showed that the coconut oil reduced the growth of several strains of the Streptococcus bacteria, including a strain involved in tooth decay.
Tooth decay happens when bacteria create acids that wear away tooth enamel. One strain of Streptococcus bacteria — Streptococcus mutans — is a major player in the production of these acids.
Research had previously shown that other foods, such as milk, could possibly be used to fight micro-organisms. Researchers will now work to discover more about the interaction between enzyme-modified coconut oil and bacteria. Research has also shown a possible positive effect of the coconut oil on yeast bacteria, which could make it a good treatment for thrush (oral yeast infection).
What does this research mean for your smile? Well, for now more research is needed. These are just preliminary findings. However, this could lead to the development of oral health products that use coconut oil to help fight cavities. And for folks who like coconut (or just like all-natural healthcare products), that sure does sound pretty sweet.
June 27th 2012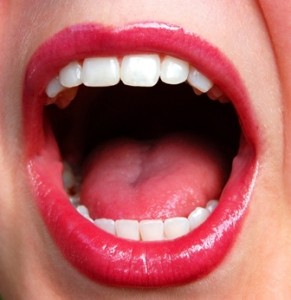 Have you noticed friends or co-workers stand further away than necessary to talk to you? Do you receive daily offers of gum and mints? Does your dog run away when you bend down and say hello? If the answer is yes to any of these questions … you probably have bad breath, also called halitosis.
How is it possible for you to have bad breath and not know it? Your body uses a process called acclimation to filter out its own scents so you can use your nose to detect outside smells. This means your nose is used to whatever odor is emitting from your mouth. Even if you cup your hand and breathe into it, you probably won't detect foul aromas. So, how can you tell if you have halitosis?
The easiest test for determining if your breath is rank is to ask someone. Friends or family members will probably be more than happy to render an honest opinion. Another way to test for bad breath is to wipe your tongue with a cotton ball and give it a whiff. Or go to a mirror, stick out your tongue, and see if it looks whitish. Ew! That's accumulated bacteria, which produces the sulfur compounds that create halitosis.
Why do I have bad breath?
The most common reason people have bad breath is decaying food particles and bacterial growth in the mouth, especially on the tongue. If you have poor oral hygiene habits, the accumulation of food and bacteria will make your breath smell like you ate gym socks for lunch.
There are other reasons for bad breath. Gum disease and cavities can produce halitosis, and so can systemic illnesses such as diabetes, acid reflux (GERD), and sinus infections. In fact, if you have chronic bad breath that doesn't respond to any of your freshening and cleansing attempts—you may have a larger health concern, and should make an appointment with your dentist.
How do I avoid bad breath?
Keeping a daily oral hygiene routine can go a long way to prevent halitosis. Brushing and rinsing in the mornings and evenings, and flossing at least once a day, can remove the food and bacteria that are the main causes for bad breath. And you can brush after meals, too, to ensure any strong-smelling foods you've eaten are eradicated from your teeth and gums. Other measures you can take to prevent halitosis are:
Drink plenty of water. Water loosens and rinses away food particles and also encourages saliva production.
Chew gum that's either sugar-free or sweetened with Xylitol. Chewing also encourages saliva production, and minty flavors help freshen breath.
Rinse with an antibacterial mouthwash. Your dentist may have suggestions for the best over-the-counter mouthwashes, and may also give you a prescription oral rinse.
Use a tongue scraper. These devices are designed to remove the bacteria and food debris that cling to your tongue's surface.
Invest in an electric toothbrush. Studies have shown that electric toothbrushes are better at removing plaque, and since most of them are designed to turn off after a specified time, people tend to brush for a longer period.
Go to your regular checkups. Attending your regular exams with both your dentist and your medical doctor ensures your health issues will be addressed at their earliest appearance.