Patient Newsletter
December 10th 2013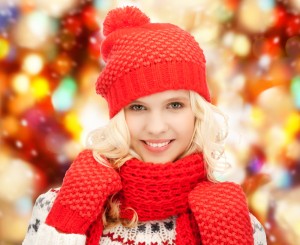 For most of us, gift-giving is just a holiday thing. Every year, we spend the time between Thanksgiving and December 25 looking for the perfect gift for those who are most special to us. But did you know there's a very simple gift you can give your loved ones, and even strangers, any time you want? It's your smile!
Believe it or not, smiling can have a remarkable impact on you and those around you.  According to scientific studies, it can improve one's mood and even relieve stress.
Here's how it works. When you smile, particular muscles in your face are stimulated. These muscles will, in turn, stimulate the part of the brain responsible for creating warm and pleasant feelings. Meanwhile, for those around you, a smile is simply hard to resist. Smiling at someone who's having a hard day may inspire them to smile back, triggering those same pleasant feelings inthem. That's how smiling can easily become a gift you give someone else.
So, is the busy holiday season starting to wear you down? Practice your smiling. You may find that you start feeling better in no time. And why not make a New Year's resolution to smile more throughout 2014. Just like regular brushing and flossing and twice-yearly checkups, committing to smiling throughout the year will help you enjoy better overall wellbeing and confidence.
November 15th 2013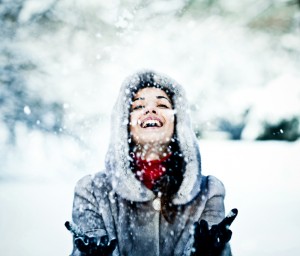 For those trying to stay healthy around the holidays, you may have already sworn off second or even first helpings from the dessert table. However, there are still plenty of dishes that can cause damage to your waistline and your smile. Many main-course Thanksgiving foods contain high levels of sugar and fat. However, there is some confusion about one in particular.
The Cranberry Sauce Debacle
Research from Rutgers University has shown that cranberries are extremely beneficial in fighting plaque thanks to proanthocyanidine, a natural chemical compound found in the fruit. You may know that a buildup of plaque can lead to cavities and gum disease, an incurable condition which affects the entire mouth, but you may not know that standard cranberry-based holiday fare probably won't help your smile.
The Problem
Cranberry sauce, a popular holiday dish, usually contains large amounts of sugar to balance the tartness of the cranberries. Most of the many benefits of cranberries can only be reaped in the natural state, without additives. Sugar plays an active role in deteriorating enamel and increases the production of plaque. In fact, a single serving of cranberry sauce can easily contain over 20 grams of sugar, which is comparable to a bar of milk chocolate!
The Solution
Are you responsible for making the cranberry sauce? Try tinkering with the recipe to reduce or substitute the sugar to reduce the overall content. If you truly enjoy this condiment in its traditional state, immediately brush and floss after your dinner. Happy Thanksgiving!
October 1st 2013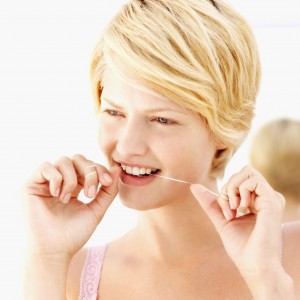 Research has shown a link between gum disease and a number of health problems, including diabetes and heart disease. Researchers have also long known about a link between gum disease and rheumatoid arthritis, but they haven't known why the two were linked. New research is showing why these two inflammatory problems might be connected.
The research, carried out by University of Louisville School of Dentistry Oral Health and Systemic Diseases researcher Jan Potempa, PhD, DSc, shows that the bacteria that causes gum disease can worsen rheumatoid arthritis, leading to early onset and speeding up progression. This means increased damage to bone and cartilage. Gum disease can lead to chronic inflammation and destruction of the cartilage in the joints.
Studies have also shown that people with gum disease experience higher rates of rheumatoid arthritis.
This is just one more reason that you need to take extra care to prevent and fight against gum disease. The best way to protect yourself from the ill effects of gum disease is through a combination of regular visits twice a year to the dentist and daily brushing and flossing. Many people neglect to floss regularly. It is recommended that you floss once a day, which allows you to sweep away the bacteria that causes gum disease from below the gum line. Brushing alone cannot adequately protect you from gum disease. And gum disease isn't just linked to rheumatoid arthritis. It's the leading cause of tooth loss as well, and contributes to a variety of other systemic diseases.
So if it's been a while since your last visit to the dentist, make sure to make an appointment soon to find out about your gum disease status and any other oral health problems that might be threatening your overall health and wellbeing!
September 19th 2013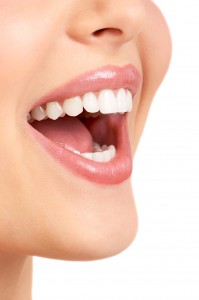 Have you ever noticed that your teeth feel a little…well, fuzzy at the end of the day? What you're feeling isn't fuzz, of course, but plaque. You may have heard your dentist talk about plaque before, but do you know what it is?
Plaque is a sticky biofilm made up of hundreds and hundreds of naturally-occurring bacteria. These bacteria feed on the food we put in our mouths, and they especially love foods high in sugar or other carbohydrates. As these bacteria feed on these particles, they create an acidic byproduct that damages tooth enamel, resulting in cavities.
So, given how destructive plaque, bacteria, and this acidic byproduct can be, you may be wondering what you can do to keep it in check. Below are eight tips for managing and getting rid of plaque.
Tip #1
Brush at least twice a day, but if possible, after every meal.
Tip #2
Floss at least once a day. Flossing will help you remove pieces of food or particle of plaque from beyond teeth, where they can contribute to decay.
Tip #3
Consider adding an antibacterial mouthwash to your at-home oral health regimen.  Reducing the amount of bacteria from your mouth will reduce your vulnerability to decay. A fluoride mouthwash can also help you strength your tooth enamel.
Tip #4
Chew sugarless gum after and in between meals. Gum helps remove particles of food from between teeth and stimulates the production of saliva, which neutralizes acid.
Tip #5
Reduce the amount of sweet or starchy foods you consume. Even a natural snack like raisins can be problematic.
Tip #6
Avoid smoking or any kind of tobacco use. Besides being bad for your health, smokers routinely have higher amounts of hardened plaque.
Tip #7
Make regular checkups and cleanings with your local dentist a priority. A cleaning by a professional hygienist will help you get rid of plaque in places that are hard to reach with normal brushing and flossing.
Tip #8
Dental sealants protect the chewing surfaces of teeth from bacteria and plaque with a thin layer of plastic. This effective option works especially well for back teeth and may help children who are more vulnerable to decay.
Do you have questions about plaque or how to prevent it? Has it been more than six months since your last checkup or cleaning? Call your local dentist today for an appointment.
August 15th 2013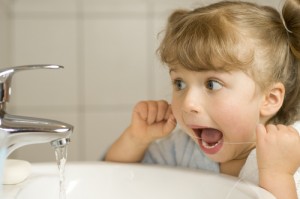 You may be ready to send your kids back to school, but don't forget to schedule their dental appointments! It's easier to bring your children to the dentist when they don't have to miss class, and it will be less of a hassle for you. Although kids undoubtedly would like to get out of school for their dental visit, protect their wellbeing and education with an earlier trip to the dentist!
Regular children's dentistry appointments are a vital part of their dental health. It's recommended by the American Dental Association that kids should see a dentist at least twice a year for routine checkups. If your child has never seen the dentist, then don't wait! Examinations are an opportunity for your dentist to check for any decay or growth problems, and to stop them before complications arise.
A children's dentistry exam is also great for reminding your child of the importance of proper dental hygiene. The gentle team at your dental office will explain different, easy-to-remember techniques for daily care. They can also offer handy tips about flossing, a practice that most children won't perfect until well into adulthood. It's never too late early to begin instructing excellent dental care! Dentists want to help your child improve their oral health any way that they can.
Remember, the more regularly your child sees the dentist, the less likely they will be to develop serious dental problems later in life. Great dental hygiene will save your child time in the dental chair receiving restorative treatment, which they will be happy about. Just give your dentist a call today to schedule a children's dentistry appointment.